Welcome at EinUndZwanzigNullZwei!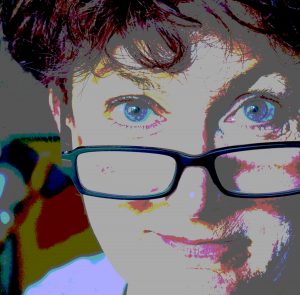 Hello! I'm Martina the founder of EinUndZwanzigNullZwei. With more than 20 years of experience as Executive Assistant and PR Manager for national and international organisations, I am now supporting a variety of companies on a freelance basis with copy writing, translations, public relations, marketing and web services as well as as professional assistance and office management.
From my home based office I work as a virtual assistant for clients around the world. Fast Internet and state-of-the-art tools allow location-independent working.
Companies, from large to medium-sized organisations to solo-entrepreneurs, rely on me as project and team support, as replacement during vacation, sick or or parental leave, or to bridge the recruitment phase.
Freelancers are delegating time-consuming activities to me and can thus concentrate on their core competences and the expansion of their business.
My clients can expect to get my high-quality work, efficient work flows and a very comprehensive know-how. Professionalism, reliability and a never ending desire to learn new things are further pillars of my services.
---
Service Portfolio
How can I help you?
Content Management
Copy writing for public relations and marketing
Public Relations & Corporate Communication
Social Media Management
Reviews
Translations
WebDesign
Administration tasks
E-Mail Management
Correspondence
Calendar Management
Transcriptions
Travel Management
Presentations
Adobe CC
Libre Office
Lotus Notes
MS Office
Softmaker Office
Sugar CRM
Typo3
WordPress
Zimbra